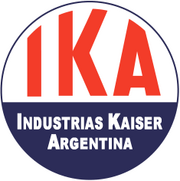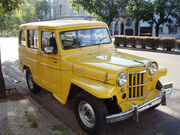 Industrias Kaiser Argentina S.A. or IKA was an Argentine motor company established in 1956 in Córdoba Province as a joint venture with Kaiser Motors of the United States.
The automaker produced a variety of Kaiser Jeep vehicles and American Motors (AMC) models, including Argentina's most iconic car, the Torino, before being partnering with France's Renault, which bought it out in 1970.
Ad blocker interference detected!
Wikia is a free-to-use site that makes money from advertising. We have a modified experience for viewers using ad blockers

Wikia is not accessible if you've made further modifications. Remove the custom ad blocker rule(s) and the page will load as expected.